About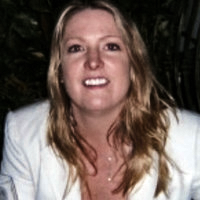 DMI Lending is a mortgage company run by an award-winning loan officer Denise Ittenbach in Yucaipa, California. In business for over 20 years and still going strong, DMI Lending prides itself on giving its clients the best possible service. Specializing in strategic purchases, refinancing services, and various types of loans, they range from Conventional to FHA loans. DMI Lending charges no points to their clients. Over 100 banks and lenders approve DMI Lending as a mortgage lender.
Industry Veteran
Denise decided to open her own lending company after being charged excessively in closing costs when she bought her first home. Since starting DMI Lending, she's processed well over a thousand clients, many of whom return and refer their friends and family. Denise provides honesty and integrity in all situations. Denise will work tirelessly for you until she gets the job done.
Achievements
It comes as no surprise that a wide range of clients come to Denise to help sort out their financial issues. Apart from getting multiple referrals, Denise and her company have continually received recognition for being the best in customer satisfaction and Lending. Furthermore, her company has the highest average fundings per AE (account executive) and is number-one for turnaround.
Why Choose DMI Lending?
Denise's experience and knowledge in the current mortgage business make her a cut above the rest. Denise is all about giving her clients the best possible services, rates, and expertise. Denise charges her clients 0 points and helps pay the client's closing cost. All lenders have the same rates, yet most lenders charge points and won't help with closing costs. So by choosing DMI Lending, we will provide you with outstanding service, close your loan promptly, and save you money.